Listing Details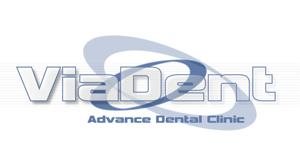 ViaDent Dental Clinic
"ViaDent" Dental Clinic is a modern dental practice promoting a comfortable, relaxing but clinical environment, boasting the latest high-tech equipment. This enables us to provide up to the minute, quality care for our patients. The Clinic specialize in high quality dental treatments, cosmetic dentistry, Orthodontics, Periodontics and Implantology.

---
At The Dental Clinic, you can have complete confidence in the quality of our dental teams.
Our dentists, hygienists and dental nurses, supported by our practice managers and receptionists, work together to deliver the highest standards of dentistry and exceptional customer care.

---
All our dental professionals have undergone a rigorous selection and training process to allow The Dental Clinic to offer you the best level of care. These standards are maintained by continuous education programmers for all our staff.

---
Here are some more reasons to choose us:
1. We will provide you with high quality private dental care with a full range of general dentistry and in-house specialists.
2. We will offer you proven treatments to ensure we exceed your expectations in terms of treatment prognosis. We will avoid compromised treatment.
3. We will ensure that you are treated by the provider best suited to carry out the procedure.
4. We will discuss all reasonable options with you.
5. Where the evidence exists we will always offer you the best option first.
6. We will discuss pros and cons honestly with you to ensure that you can give us informed consent for your dental treatment.

---
At The Dental Clinic we are focused on preventing teeth and gum problems and are committed to providing advice and education on how you can maintain a healthy smile. We want to help you increase your self-confidence through improved dental appearance based on a foundation of good dental health.
We continually evaluate the latest dental technology to give our patients leading edge treatments backed up by the best evidence.
From our investment in the latest technology which allows us to utilize photo-dynamic disinfection as an exciting way to treat gum disease, one of the commonest dental conditions in the World.

---
At The "ViaDent" Dental Clinic we take our responsibilities towards our patients very seriously. Controlling the risk of infection from dental procedures is central to our standard protocols. We continually strive to ensure that we are completely up to date with our methods, equipment and techniques. From zoning our surgeries to using vacuum autoclaves, from using barrier technology to using the safest antiseptics – we want you to feel safe and secure when having dental treatment with us.

---
The "ViaDent" Dental Clinic – Smile for Life.

---



Contacts:
65th-A, Hotkevycha Street,
City Ivano-Frankivsk,
Ivano-Frankivs'ka oblast

Phone: +380 342 772 989
+380 342 711 161


| | | | |
| --- | --- | --- | --- |
| No link | Send Message | Add Review | Reviews [0] |


Also listed in:


Health | Medicine services available in Ukraine » Dental Clinics in Ukraine

Featured Listings
The Foundation of Vlada Litovchenko


The Foundation of Vlada Prokaeva (Litovchenko) "Talented children – the future of Ukraine" was founded as a





ESBO TECH


"ESBO TECH" company, based in Ukraine from 2003, represents Turkish company "SEMS" plastik LTD. STI,





Iaros-privately owned enterprise


Iaros-privately owned enterprise - What is necessary to know about the profitable soil fertility? First of all, it is





INSTITUTE OF HISTORY OF UKRAINE


The Institute of History of Ukraine - The portal presents 10119 bibliographic positions and 3674 full-text articles,





Villa-Chocolate


This is truly state of the art recreational complex with modern design and used of the latest available technology.





UkrBiz.info on Facebook